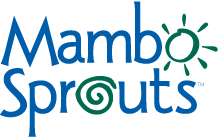 Looking for coupons for organic products?  I know how hard they are to be found.  That is what I was excited when found this site.  You can now visit HERE and find several hard to find coupons of healthy products like horizon, Alexia and more.
Now at Mambo Sprouts, you can print a coupon and save on Honest Tea. Sign up to print the $1.00 off any two (2) 16 oz bottles Honest Tea.  If you have not tied this product, what are you waiting for? The are Organic and non-GMO, with several varieties of Honest Tea.
I you want to take it to the next level, join The Berry Cart, where you can get cash back for the purchase of selected organic favorites. My new way to incorporate organic products in my grocery list.
Let's be smart with money. Look in my page for more options and deals.ref